Real estate investing is not an easy task, especially for new investors. While there are thousands of companies that structure investment deals for those who are just beginning their investment career, new investors should proceed with caution. Can this company be trusted with your income, or will they bankrupt you? Here, the following tips will guide new investors on the right way to begin their real estate investing journey.
Educate Yourself
Arguably, diligence and hard work are the keys to making money in real estate. However, you can't be diligent if you are uneducated about the fundamentals of real estate investing. As such, the first step to transitioning into a real estate investor is to get educated about the process. There are various investment terms and calculations that investors should be familiar with, to help guide their investment decisions. When working with multiple investment companies, it is essential that you both speak the same language. You should understand basic investment terms such as capitalization rate ("cap rate"), net operating income (NOI), cost segregation, and after repair value (ARV). By being familiar with investment calculations, you can get a better picture of how each investment works for you.
In general, real estate and market trends are always changing. As such, you should continuously be furthering your knowledge by reading industry books, magazines, and publications, and seeking advice from experts or mentors.
Types of Real Estate Investors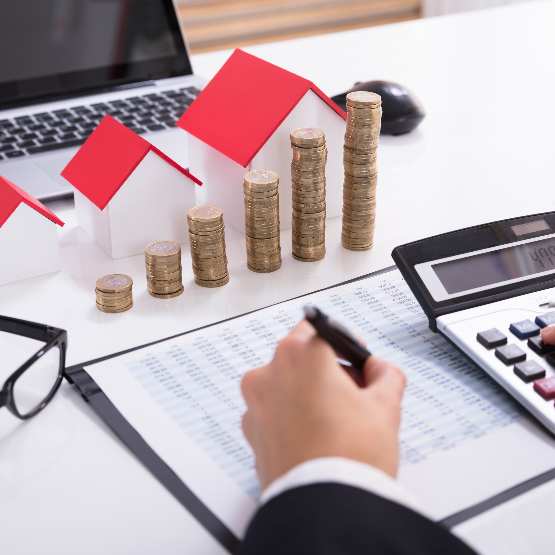 After becoming educated about real estate investing, in general, you must decide if you want to be a passive investor or an active investor. A passive investor invests capital in properties without running the day-to-day business of owning and generating income from their investments. Specifically, passive investors hire real estate companies or individuals to both find and manage their investment properties. You can also contribute to Real Estate Investment Trusts (REITs) or mutual funds as a passive investor. On the other hand, an active investor takes on a substantial role in finding and managing his or her investment properties.
Expect a Positive Cash Flow
You should look closely at the cash flow of any property that you are considering investing in and/or the after-repair value (ARV) of a property if the intent is to sell the property in the near future. Overall, it should be crystal clear that your investment will turn a profit and NOT be an investment nightmare.
Verify the Numbers
When considering a deal, require concrete proof to avoid signing a contract until you do your due diligence and ensure positive cash flow from the investment. Some companies specialize in attracting new investors to work with them, even though the deals are bad. Unfortunately, new investors are suspectable to these types of transactions. When evaluating various real estate deals and companies, you should confirm that all your investment deals are profitable, which is usually verified by triple checking the numbers.
Ask about Value
If you are considering working with a real estate company, you should first ask yourself, how does this company create value? In other words, how does this company make me money? At Dynamic Property Partners, we create value by finding a distressed home and making improvements to maximize the property's after repair value (ARV). We have the business systems and knowledge to purchase properties QUICKLY. We have a creative marketing system to find and buy properties before they're even on the market. We find our own buyers allowing us to secure a good sales price and save on sales commission.
Understand the Concept of "Forced Appreciation"
New real estate investors must understand the concept of "forced appreciation." Specifically, forced appreciation is the concept that the value of the property increases because of the investor's actions and not by outside market influences. For example, here at Dynamic Property Partners, we purchase distressed single-family residential homes at about 30% to 50% under market value. We renovate and rebuild these homes to their highest potential. We then make a profit by reselling the properties to retail home buyers, landlords, or buy and hold investors.
Build Relationships
Real estate is about relationships. The more real estate professionals that you network with will undoubtedly increase your real estate investment opportunities. Try to remember as many names as possible, know the right people, and keep a team of experts around you, such as investors, managers, attorneys and real estate agents who may all have the inside leads on various investment opportunities.
Start Investing!
At some point, you will reach the point where you have researched and learned as much as you can about real estate investing. Even though the process may seem intimidating at first, as long as you have a good team around you, take the first step, and begin your real estate investing career.