The COVID-19 health pandemic has not only altered our global economy, it's altered our everyday lifestyle as well. The new social distancing guidelines continue to change the way we conduct our daily activities such as work, school, travel, fitness, how we socialize, and more. We are learning how to adapt to spending more time at home and getting to know what home features are the most beneficial for our family.
Potential homebuyers are taking these newly adopted lifestyle situations into account as well. Many buyers will have a whole new set of priorities in their home search. They are thinking far into the future and contemplating the "what if," in case they experience lengthy stay at home orders.  If you're considering selling your home in the coming months, here are five ways the current health crisis could change what buyers want in their homes.
1. Entryways are Essential  
Prior to the pandemic, many homeowners didn't put much thought into the functionality of their homes' entranceway. But as more people are working from home, they are examining ways to further reduce the possibility of transmitting the virus into the home. Having a dedicated entryway can be a solution to this concern. An entryway is the perfect place to hang jackets, change out of work clothes, store hand sanitizer, and allocate a safe place for your mask and other belongings that need to be disinfected. You can also transform the area into a decontamination station for groceries, packages and other materials that have been exposed to the public.
If you do not have an entryway, you can allocate some space on your front porch, breezeway, in your garage or other dedicated pre-entry space to complete these tasks. You can even add a bench and/or cubby to increase comfortability and separate belongings of different family members. By dedicating an area to decontaminate and disinfect your hands, clothing, and other objects you will be able to decrease dirt and viruses entering your living quarters – sparking a buyers' interest for sure.
2. Another Bathroom Can Decrease Cross-Contamination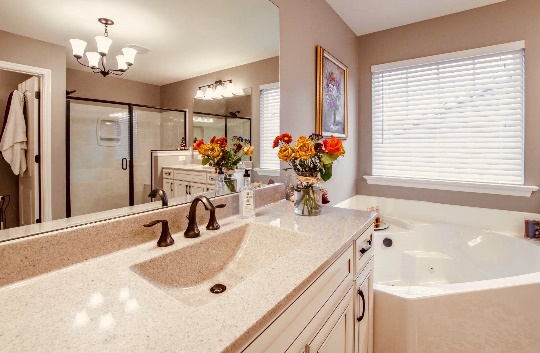 No matter how prevalent the virus is in your area, future homeowners will always keep the conditions and inevitable spread of COVID-19 in the back of their mind. Having an additional bathroom, or a bathroom per bedroom is ideal but can also be critical for at risk family members to keep germs in one place. Let's say a family member has caught the virus, sharing a bathroom with other family members, especially if they are high risk may be highly detrimental to their health and safety. If this is not plausible, even having a half bathroom is particularly useful in this situation. A half bath is also useful for when you have company over. Having a place where you can direct guests and visitors to wash their hands and use the bathroom will greatly decrease possible contamination instead of having them use the family bathroom.
3. A Home Gym Contributes to Your Mental & Physical Health
If you are one of the many Americans that has a fitness schedule included as a part of your everyday schedule, you may have been very negatively affected by our new lifestyle conditions. Many people turn to exercise to relieve stress, produce endorphins, take a break from work, or contribute to their mental health/clarity. Having access to your own home gym or dedicated fitness space, would give you the ability to continue with your fitness goals and contribute to your overall wellness. Even if you're somebody that doesn't have a rigid workout schedule but still enjoys working out from time to time, having a home gym provides you with an incentive to work out and an alternative space for staying active.
4. A Home Office Increases Productivity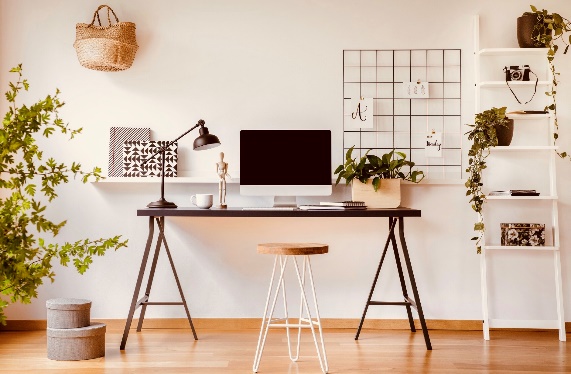 If you were either laid off from your primary employer or had to transition into working from home, you had to embrace working remotely to help curb the spread of the virus. Many workers are now realizing it be may be safer and more beneficial to their personal and/or families new lifestyle continue working from home. What better way to do so than working from your own home office? According to realtor.com, listings featuring an office sell 3% higher and 9 days faster than listings without the feature. Having a comfortable and functional space dedicated for work not only promotes high productivity but is also a hot commodity amongst potential buyers.
5. Outdoor Living Space Enhances Your Home
Due to current living conditions imposed by COVID-19, we are becoming more accustomed and appreciative of spending more time at home. For those in smaller living spaces or those who are renting property, they've come to realize just how desirable outdoor living spaces can be. In a recent survey done by realtor.com, 9% of homeowners said they wanted additional outdoor space to enhance their home. Whether you have a cozy, decorated patio with comfortable furniture, or a large backyard where the kids and family pet can play; you will be able to enjoy the endless benefits of your own outdoor space. Regardless of the property size, potential buyers want outdoor space where they can take a much-needed mental break, take in nature, or enjoy time with their family.