Are you a homeowner interested in beginning the home selling process? Have you started to do market research within your area to determine median home sale values? If yes, you could be one of the many homeowners that has realized not all properties in your area are equal, and that many homes around you have negative equity or are unable to retain good resale value. Meaning when it is time to sell your home, you may receive less offers, offers under your asking price, or your home is listed on the market for far longer than you had anticipated. Though the wants of homeowners across the nation can differ, there are some universal factors that influence a home's resale value – here are 10 home resale value factors to consider when preparing to sell your home.
Location
"LOCATION, LOCATION, LOCATION!"
Location is the most important factor for resale value. When a home is in a quiet neighborhood, with low noise and traffic, and close to amenities, it forces the appreciation of the home. Proximity to schools and day care services can also affect your home's value. If potential buyers have school-age children or are interested in starting a family, having a home in close distance to schools can make or break the deal. Being located near schools or other childcare services can attract families as it eases transportation concerns and provides convenience.
Curb Appeal
Is your front path clear and inviting?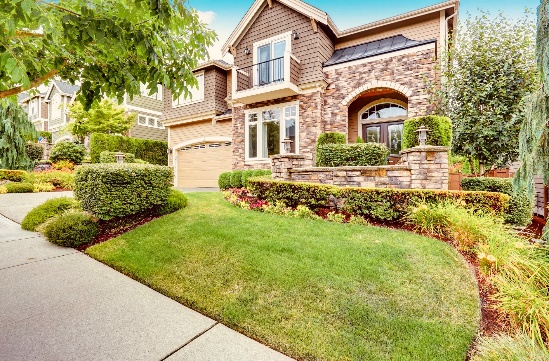 You never have a second chance to make a first impression. When selling your home, it is important to make people feel warm, welcome, and safe as they approach your home. The easiest way to do this is to boost your home's curb appeal. You can typically retrieve a 100% return on the money you put into your home's exterior updates. Sprucing up your home's exterior with brightly colored flowers, new lighting, and some outdoor furniture can do wonders.
Mechanicals Are in Good Condition
Have your HVAC systems been upgraded?
Nothing attracts a buyer more than an updated heating and cooling system (HVAC), electrical system, plumbing system, and water heater. These systems have the potential to be expensive, so if left neglected, it will detract from your homes resale value. In contrast, updated, well-maintained home systems will increase your home's values as well as justify your asking price.
Renovated Roof
Has your roof been recently upgraded?
The importance of updating your roof will depend upon your price point. If you live in a small suburban area in a cozy townhome, the costs will be less expensive and more manageable. However, if you reside in a higher price point within a metropolitan area, the costs will be considerably higher and a requirement to sell your home at your anticipated selling price. If your roof looks damaged, has missing shingles, or appears to need repairs, its condition will subtract from the home's value if it is not repaired before being listed. Additionally, a roof in need of significant repair will prevent some forms of traditional financing as the home inspection report indicated an issue that needs to be addressed.
Windows
Are your windows crystal clear or do they show evidence of condensation?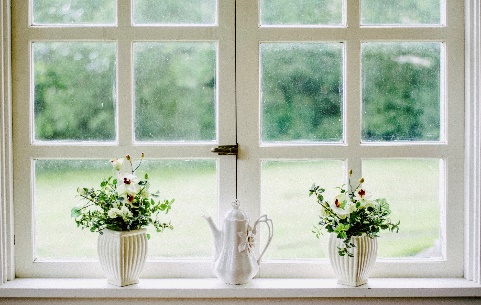 Windows are viewed as the eyes of the home and one of the first features a buyer sees when approaching the home. Fogged windows are usually an indicator that the windows are starting to fail and need to be replaced immediately. Replacing windows, depending upon the amount the home has, can be a big-ticket item. Buyers know replacing windows can be a significant expense, so they will factor that into their offer price if the windows are not updated. Replacing windows, just like replacing home systems helps ensure a higher resale value.
Natural Light
Does your home have natural light?
In the game of first impressions, good lighting is one of the preliminary features to take into consideration when selling your home. Inadequate lighting gives buyers an uncomfortable feeling and can cause the house to feel cramped. Take down the drapes, open the blinds, clean the windows, change the lampshades, and allow the sunshine in! Lighting up your home is an investment that will bring a high value return so do what you must to make your home bright and cheery.
Updated Kitchen
How current are your home's appliances, hardware, countertops, etc.?
You are not just selling your home; you are selling your kitchen! Creating a modernized and functional kitchen can add more than just value to your home, it can boost enjoyment of everyday activities like cooking, breaking bread with your family and entertaining your friends. On average, homeowners can recover up to 80% of the cost of a kitchen remodel. Essential updates can include installing new appliances, countertops, lightening, cabinet hardware, flooring, and/or a fresh coat of paint. Keeping with neutral paint colors creates a canvas for the buyer to envision how to personalize their new living space for their new lifestyle too!
Bathrooms
Does your home have more than one bathroom?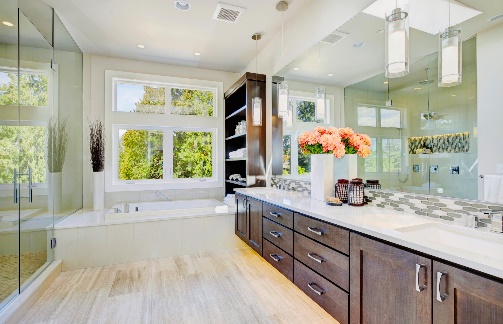 A one-bathroom home is fine for a single person or a couple, but most buyers in search of a family home will require more than one bathroom. Bathrooms and kitchens are what sell a home, they are the two most important rooms in a home so just as an updated kitchen adds resale value to a home, an additional bathroom adds resale value to a home as well. Buyers interested in purchasing their next family home insist on buying a home with more than one bathroom.
Open Floor Space
Does your home have an open and functional floor plan?
A home with narrow hallways, no dining room, and an unusual floor plan is a hindrance for many homebuyers. Homebuyers with families or interested in starting a family look for homes with a large living space. A home with an open, family-friendly concept, including a dining room, family room, and main living room will contribute to good resale value.
Lot Size
Does your home sit on a large lot?
One of the most desirable exterior home features that attracts potential buyers is a large yard. Homebuyers appreciate the beautiful scenery a large yard holds, and a patio provides room for family gatherings and entertainment. When selling a home, remember, a home that is very spacious, on the inside and outside, offers a special kind of peace. Large lots are often desired by homebuyers.